Designer's Home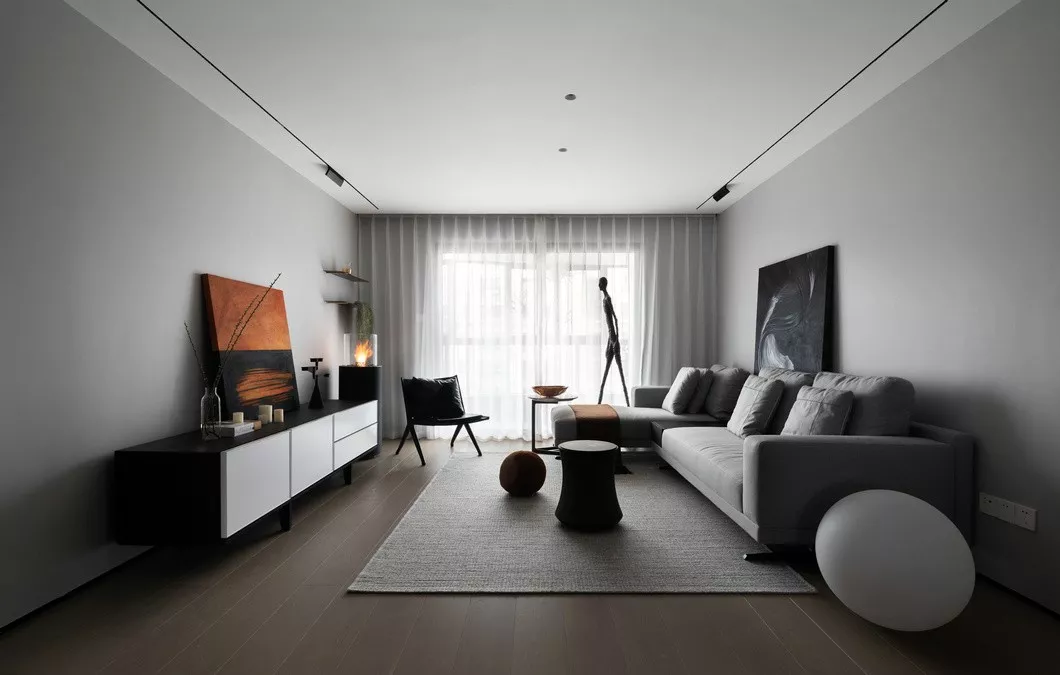 There is no special change in the spatial structure. The biggest change is the kitchen. As the designer's home, it pays more attention to the experience and feeling of the space, as well as the lighting items and other details on the look and feel. From the entrance to the living room, the space gradually becomes larger, and then there is a living room to the main two bedrooms. From the large space to the narrow passage of the aisle, the bedroom space is opened. Each function area is opened and closed to complete the function. District to another functional area is better psychologically overdone.
Graphic design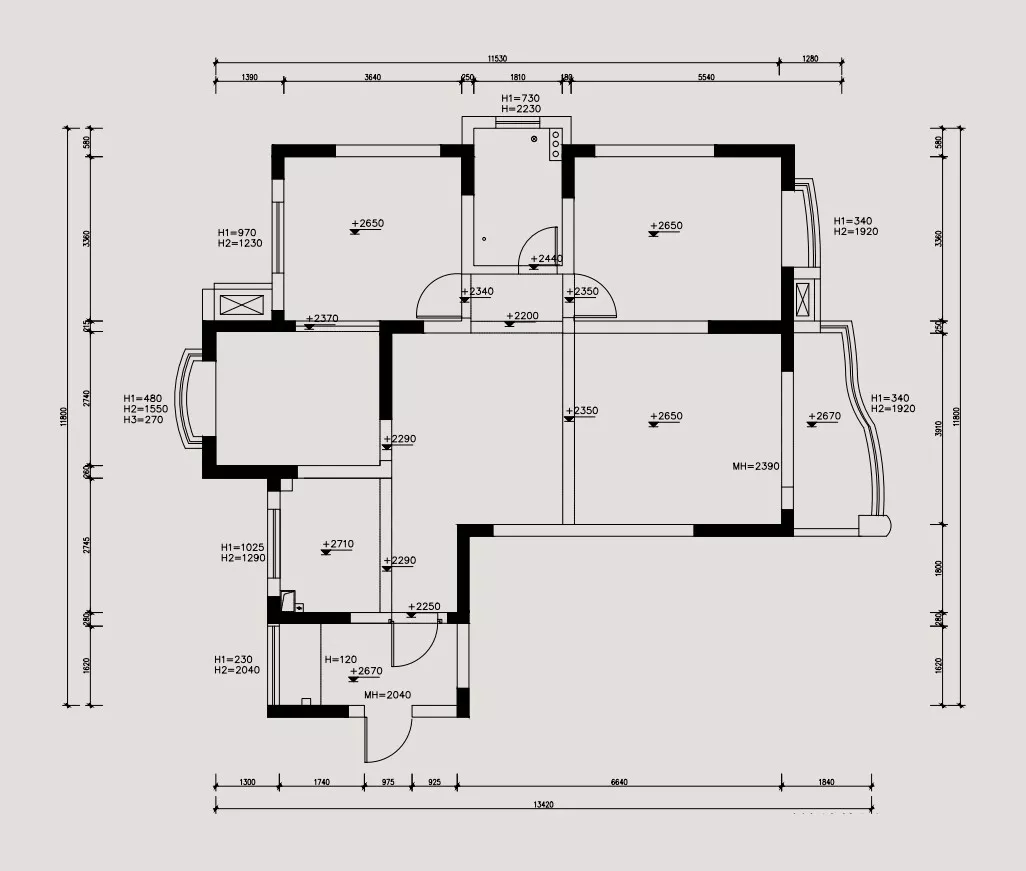 Original structure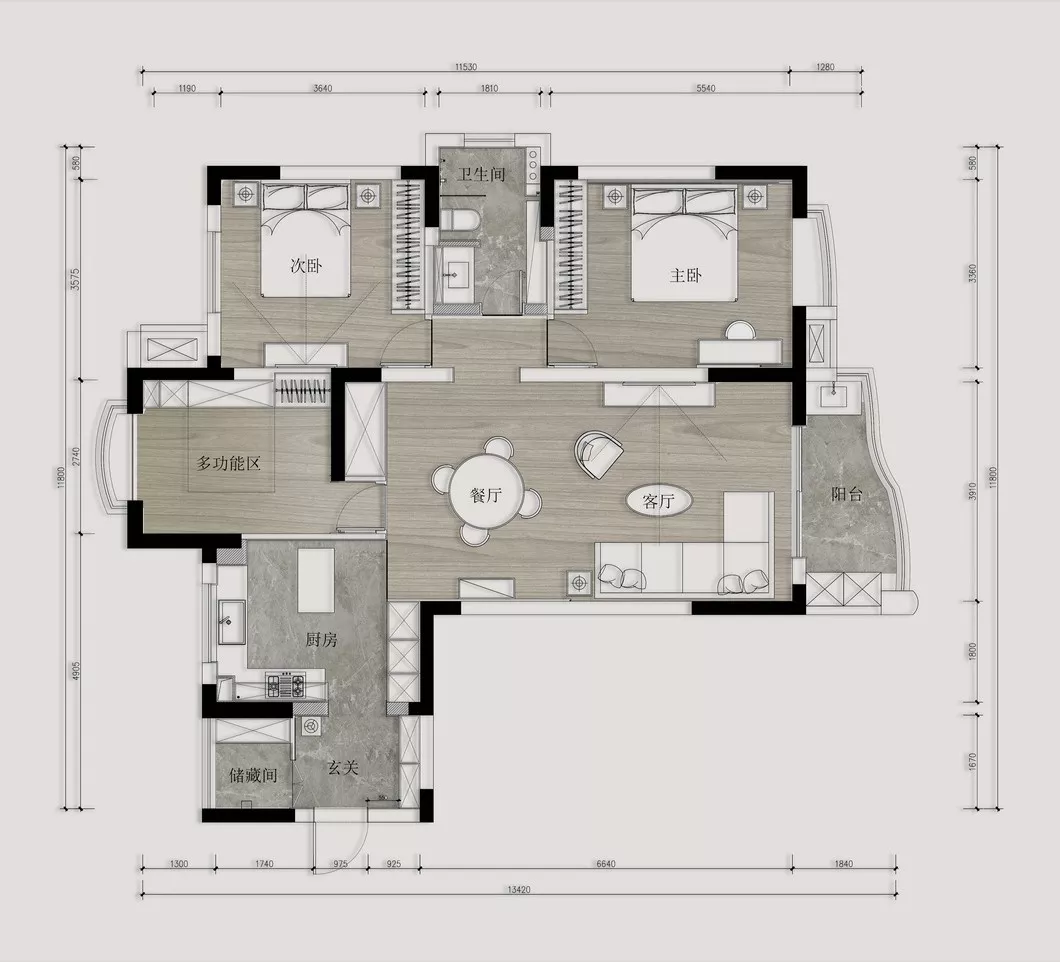 Layout plan
Don't cover your kitchen, open your kitchen, and the kitchen is a space to interact with your family.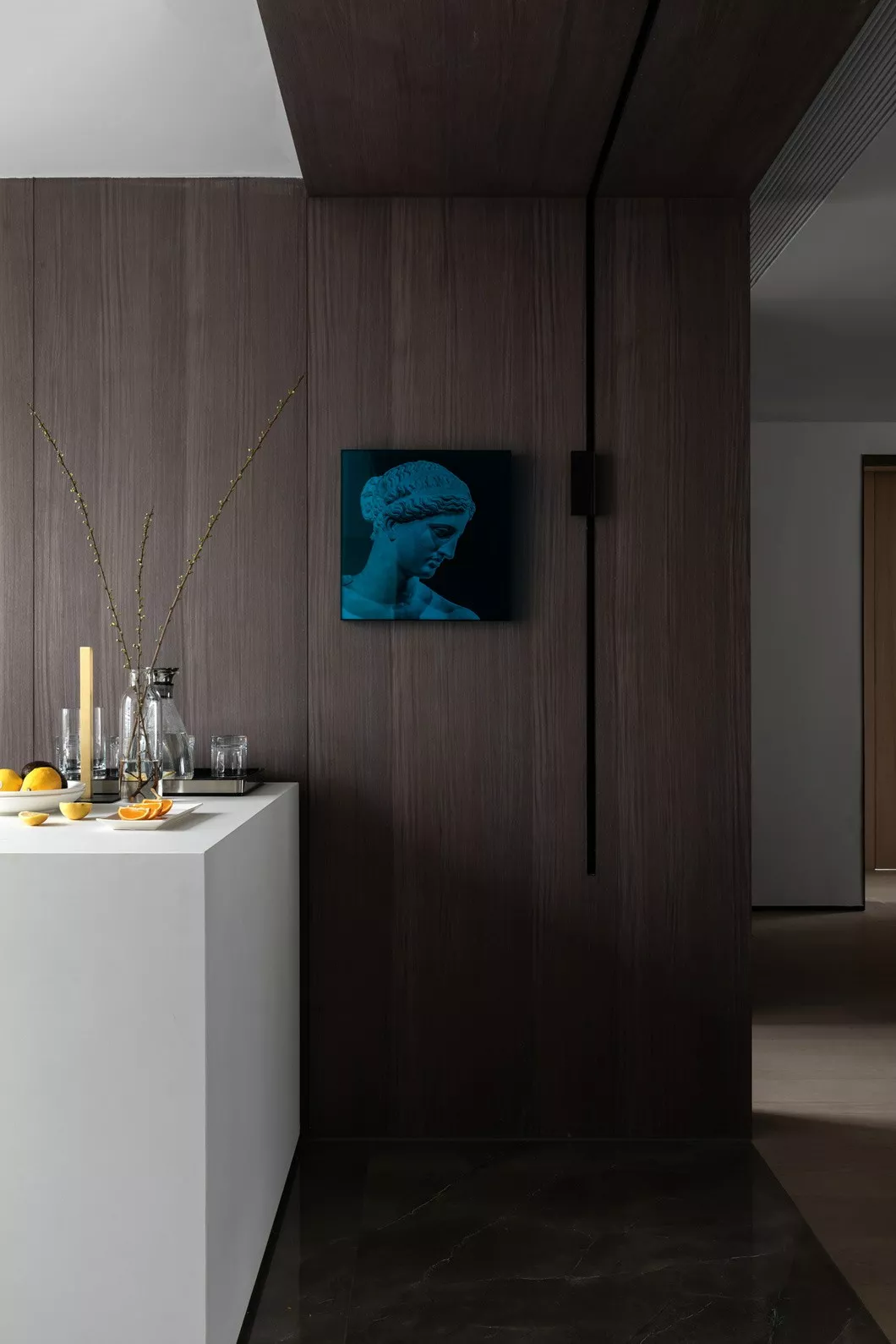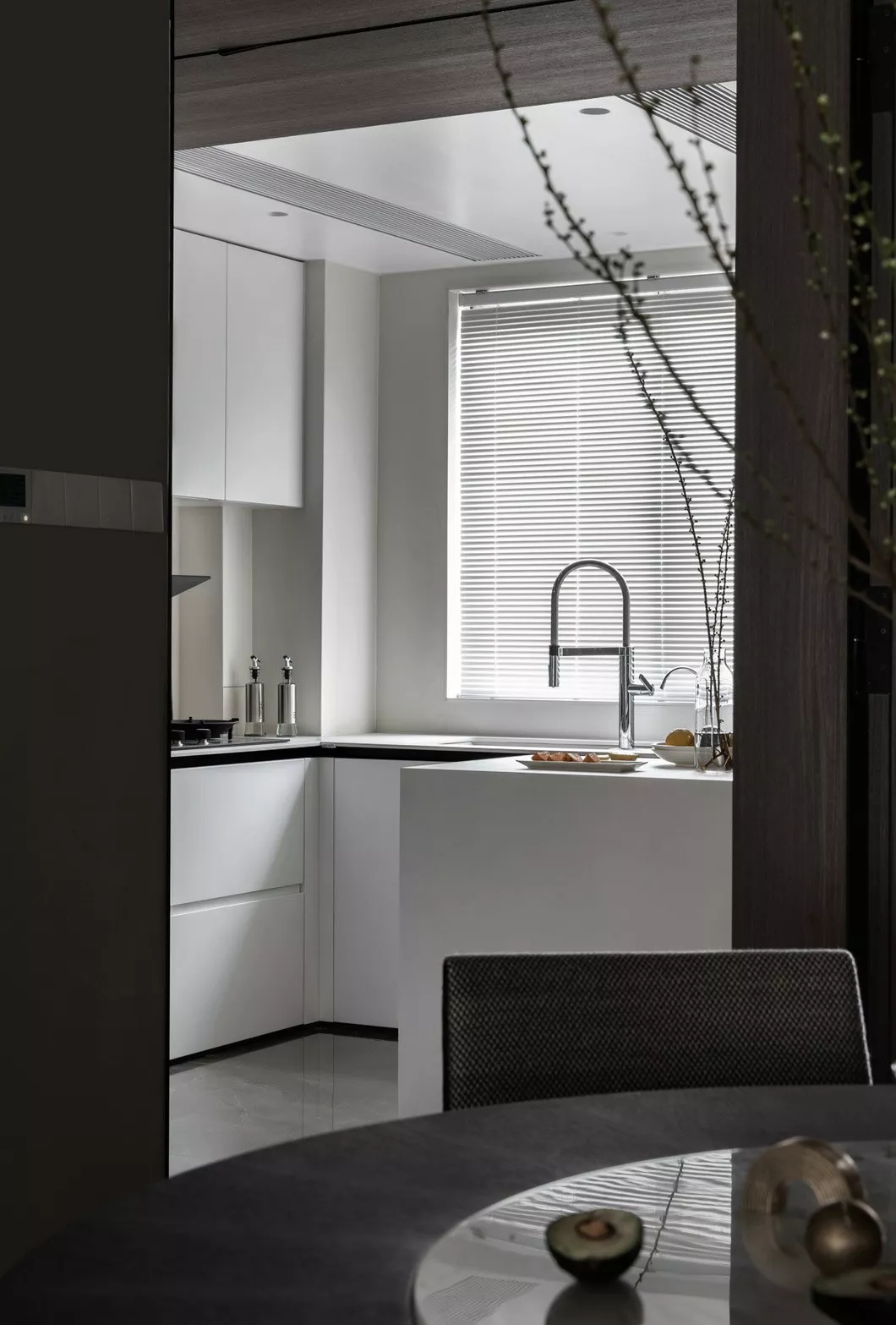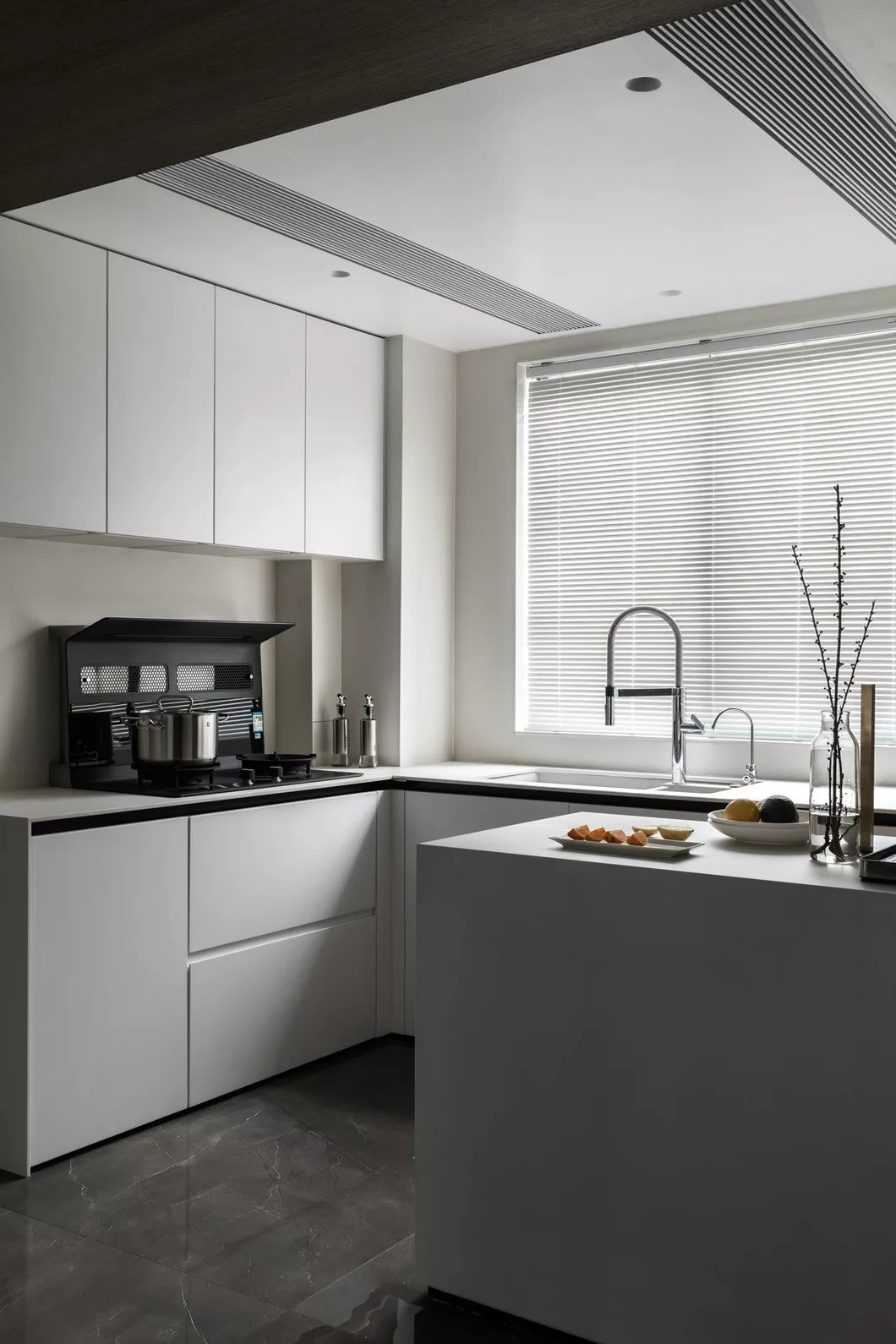 Improve the look and feel of the kitchen, using rock plates on the walls and countertops to remove the water retaining strips above the countertops.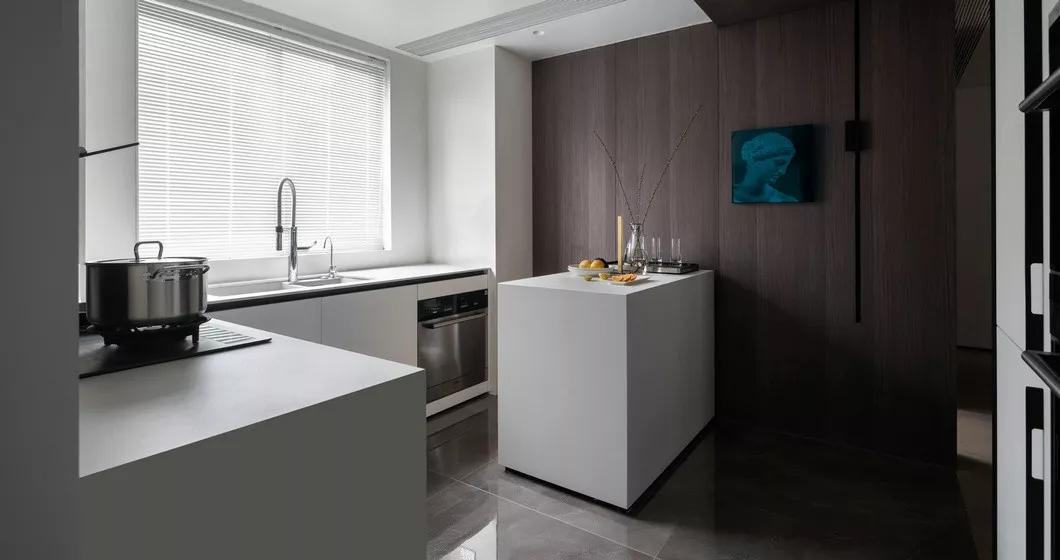 The household has made the uniformity of the door panel of the wallboard and the shoe storage room.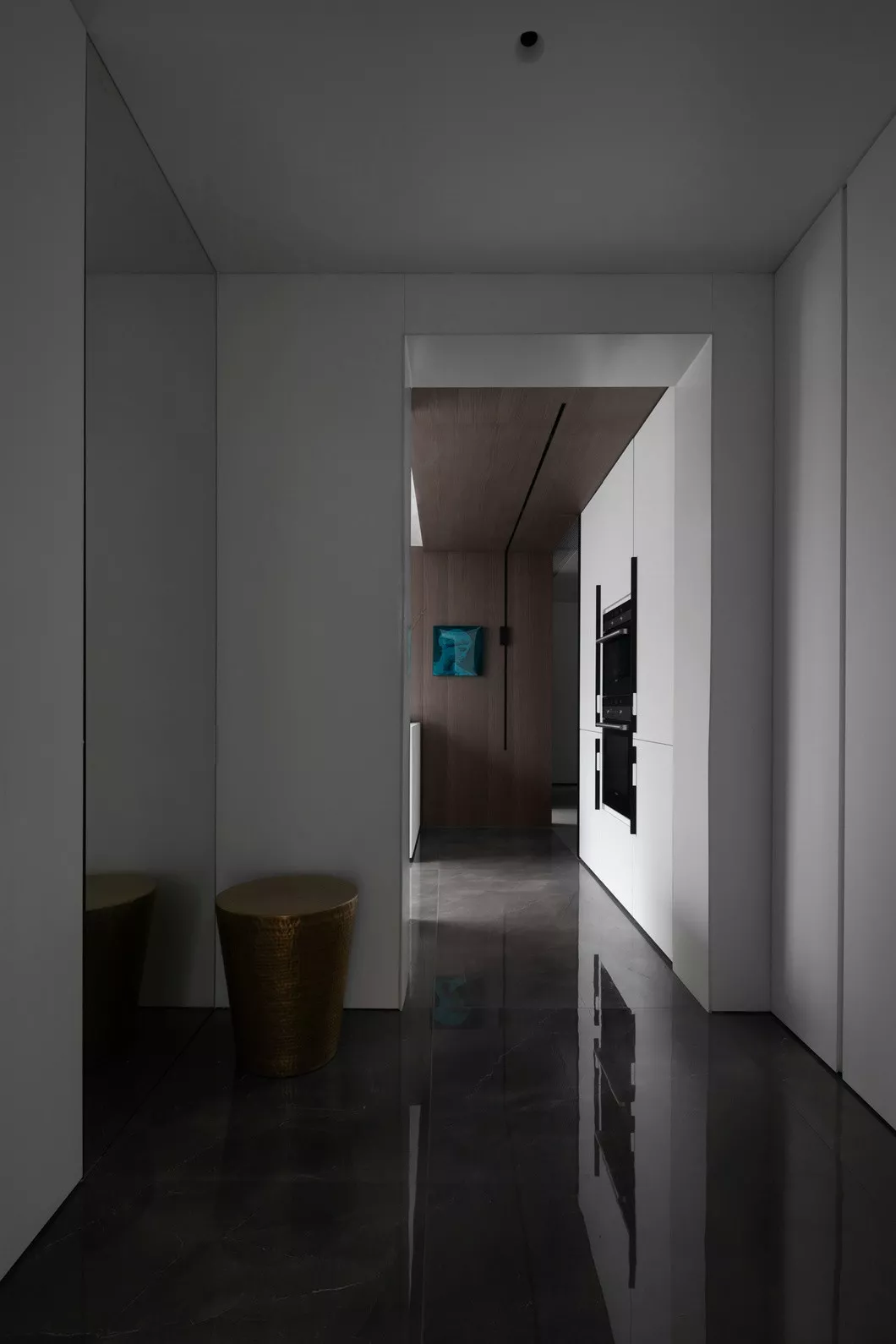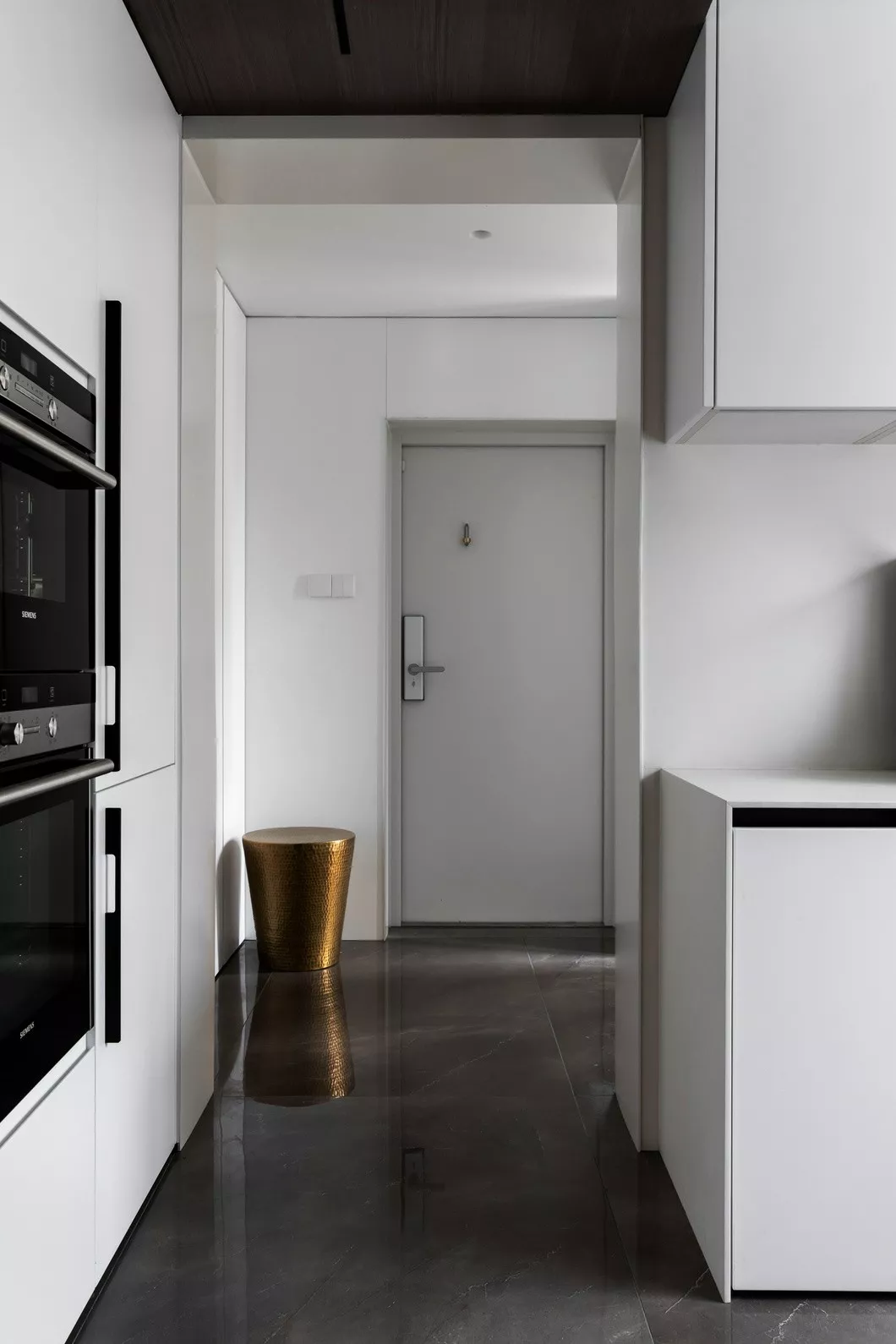 Refrigerator, steamer, oven electrical cabinet and storage cabinet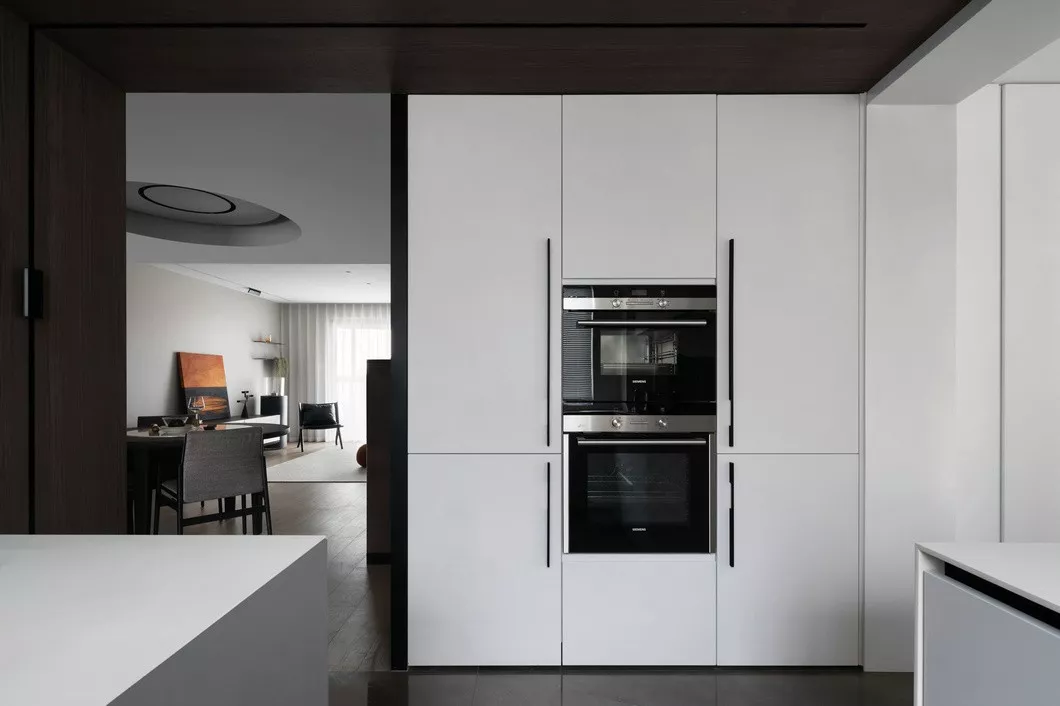 The wall of the guest restaurant is not made of other materials, and the pure color of the painted kellymoore color enhances the texture of the space.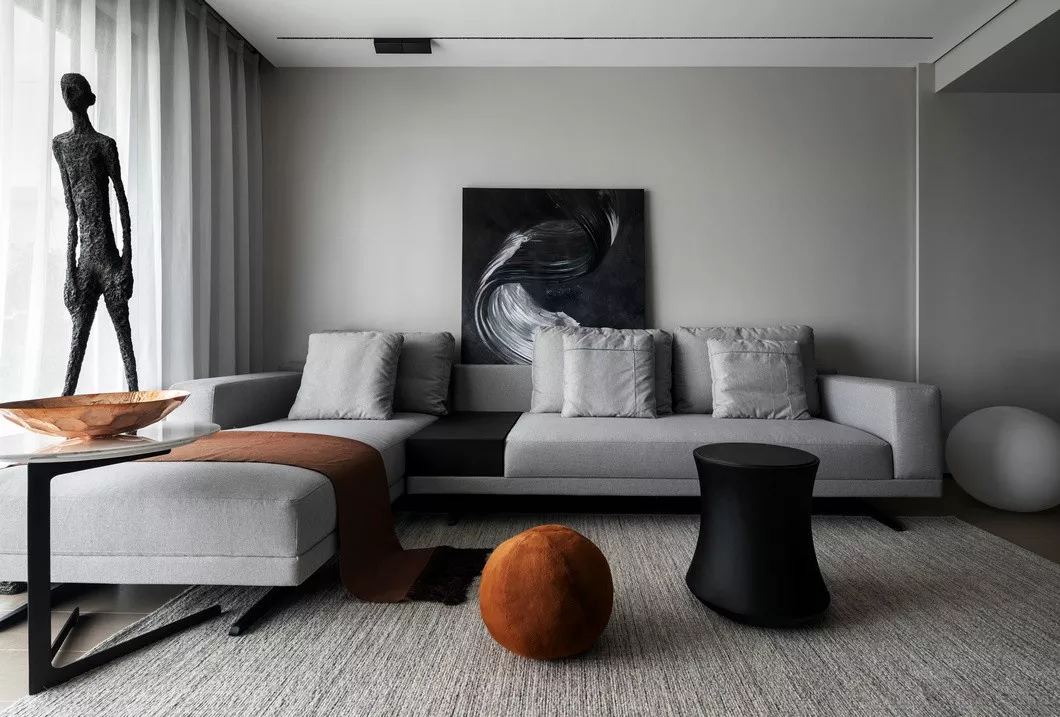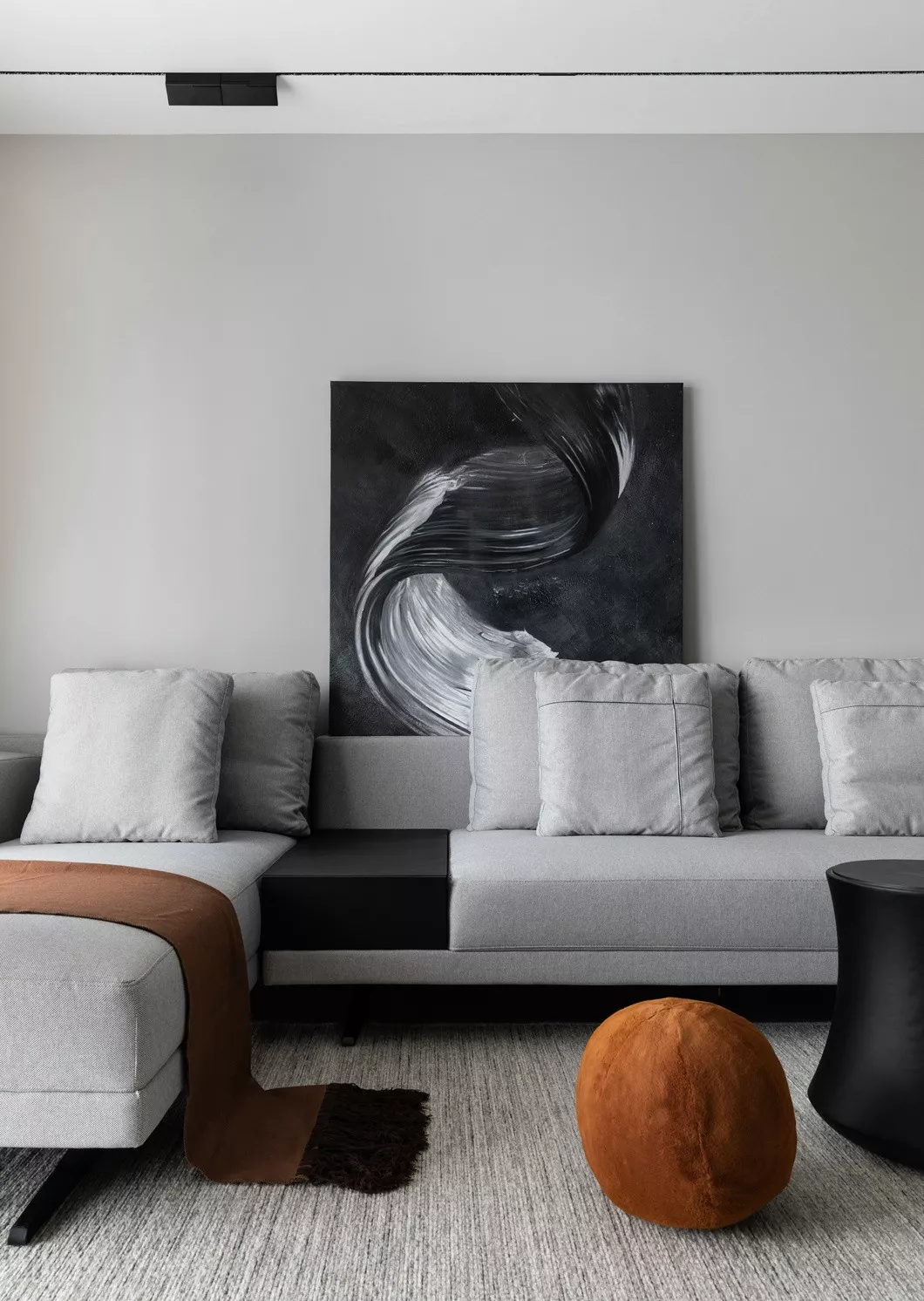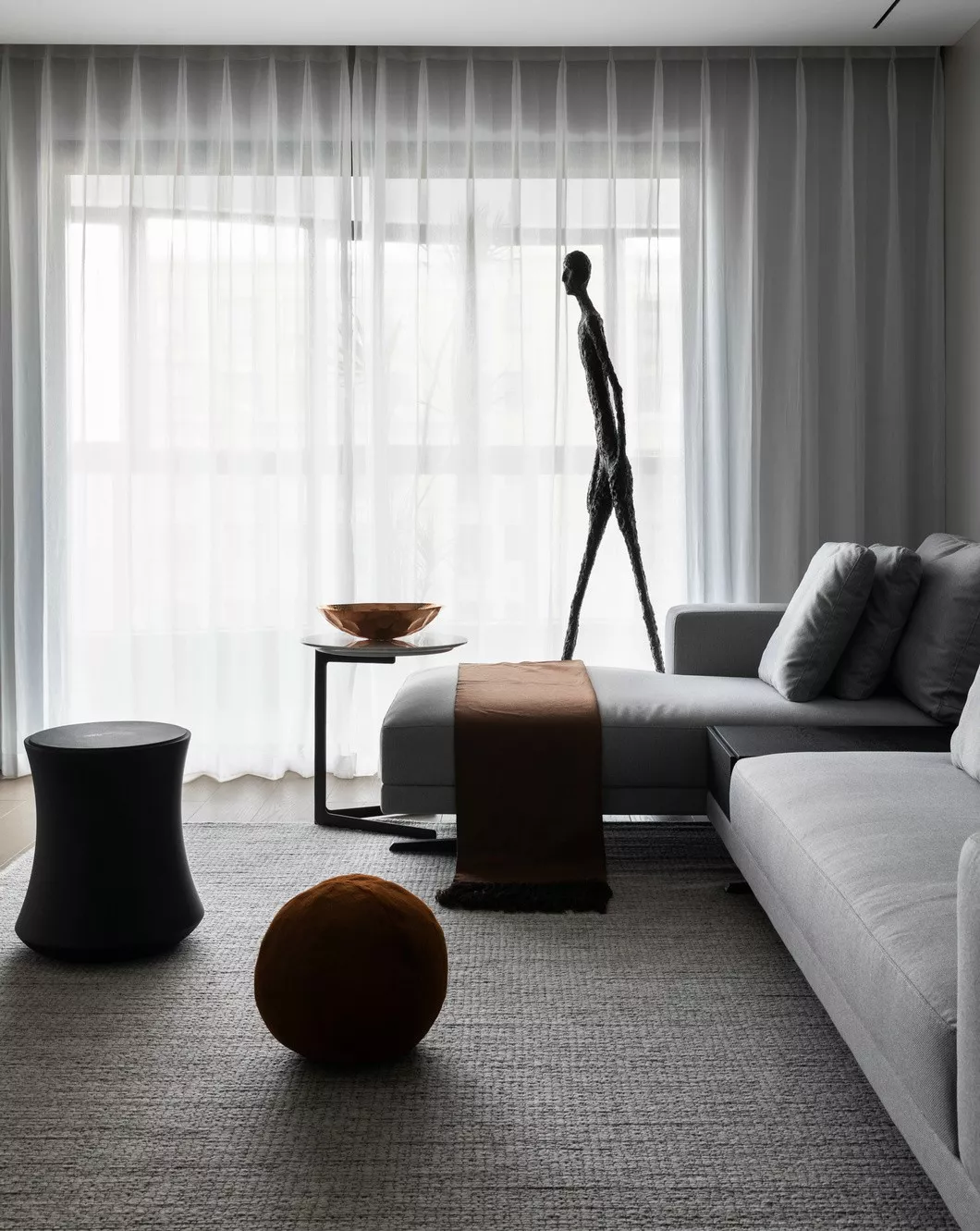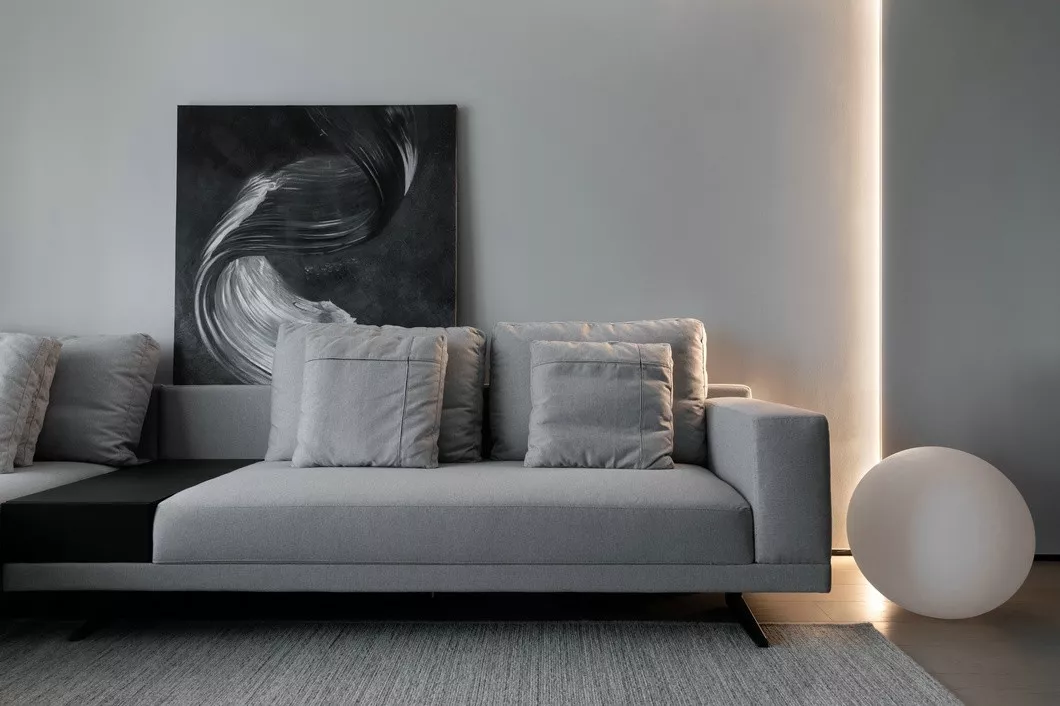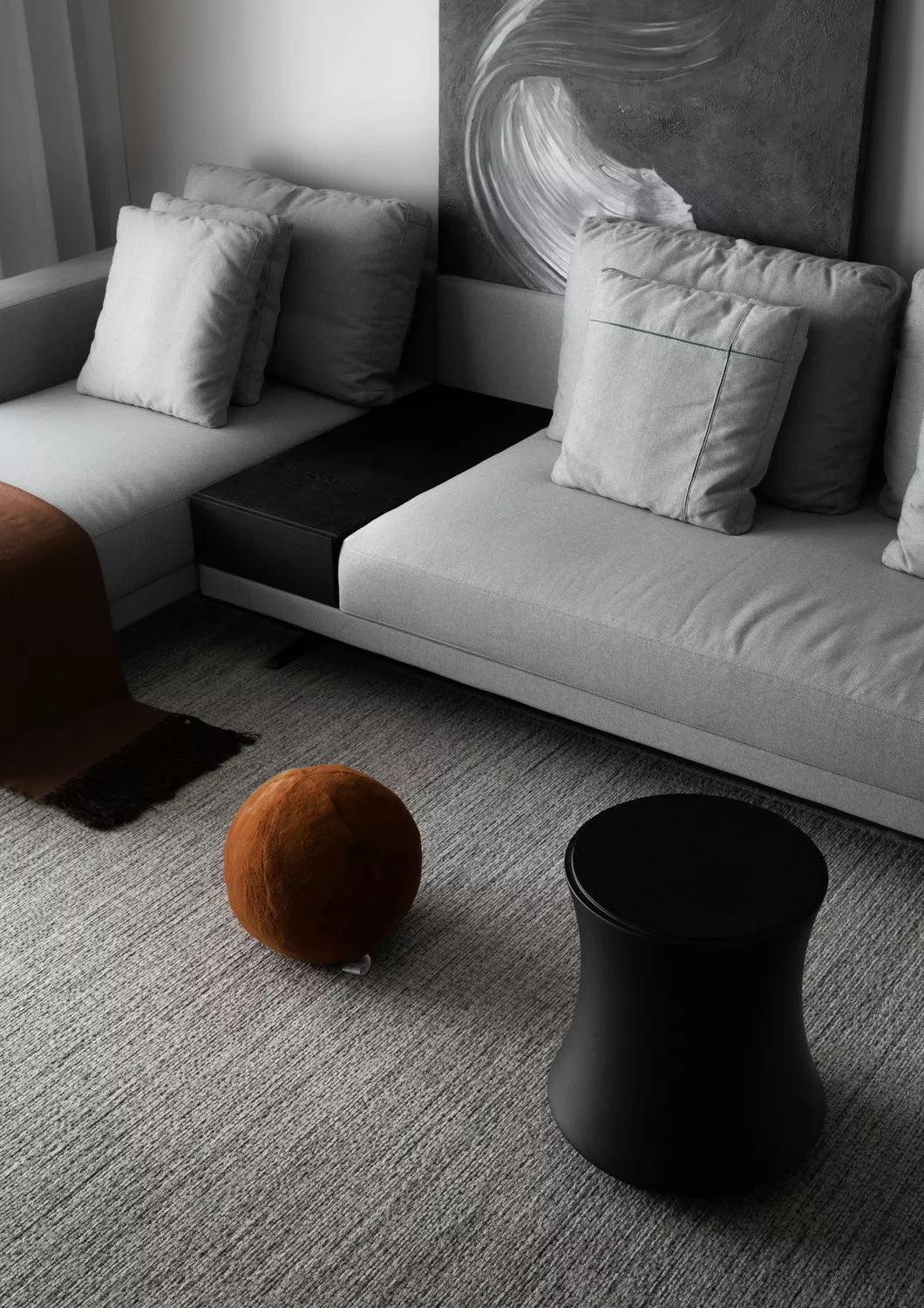 The moving fireplace and light source meet the different needs of the space atmosphere, making the space more flexible.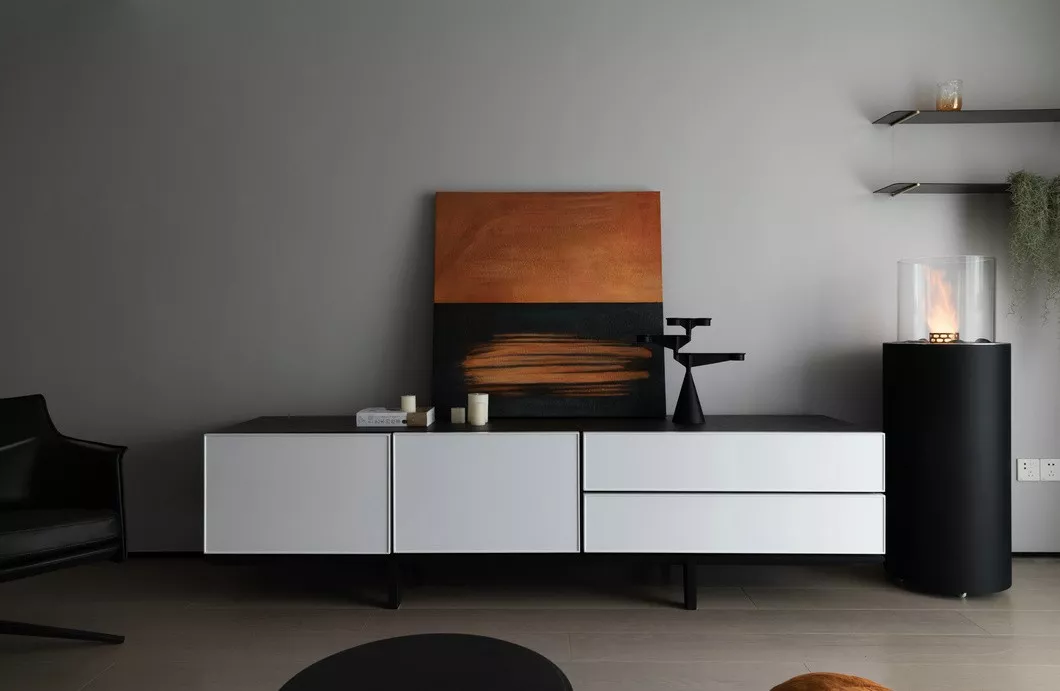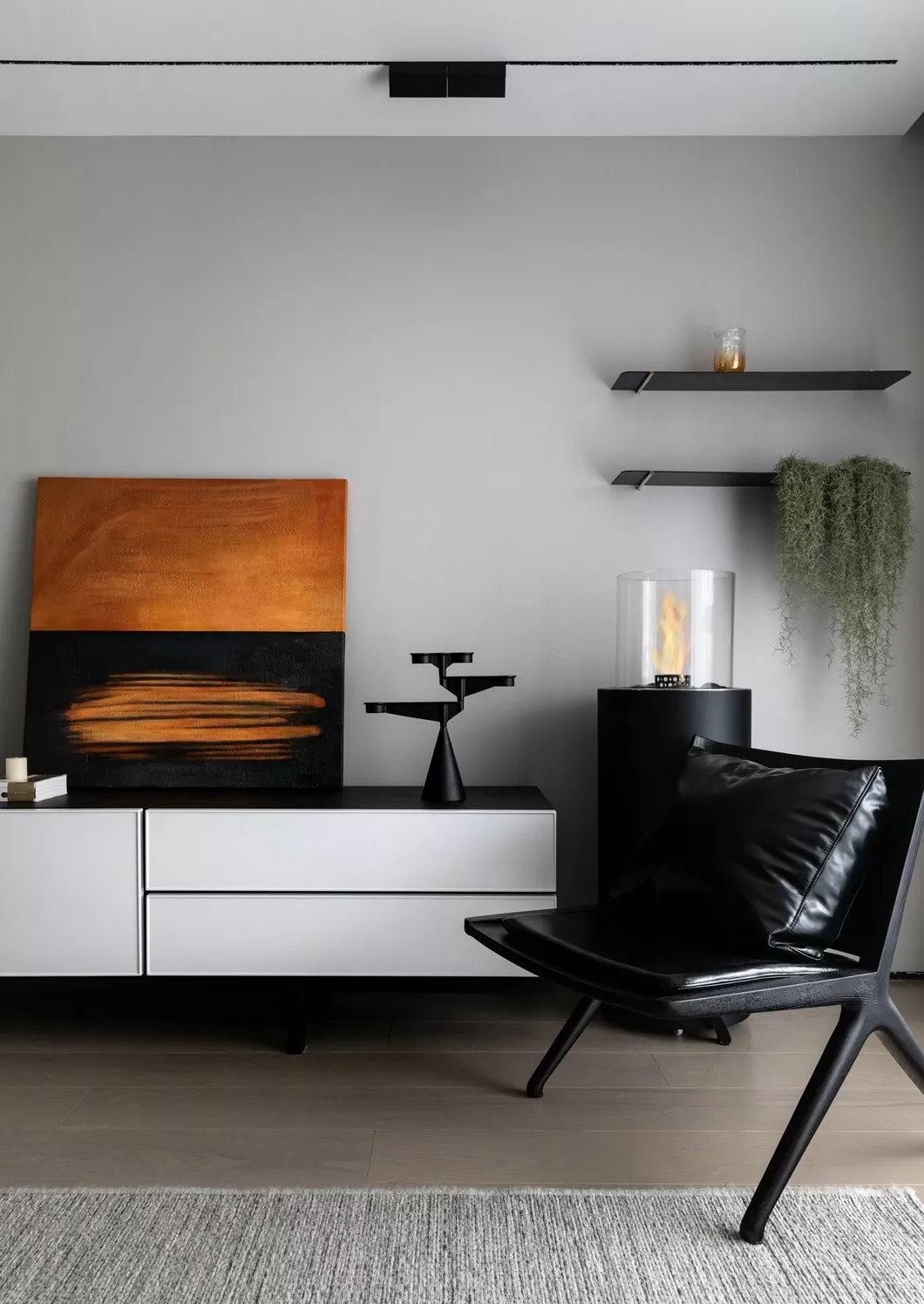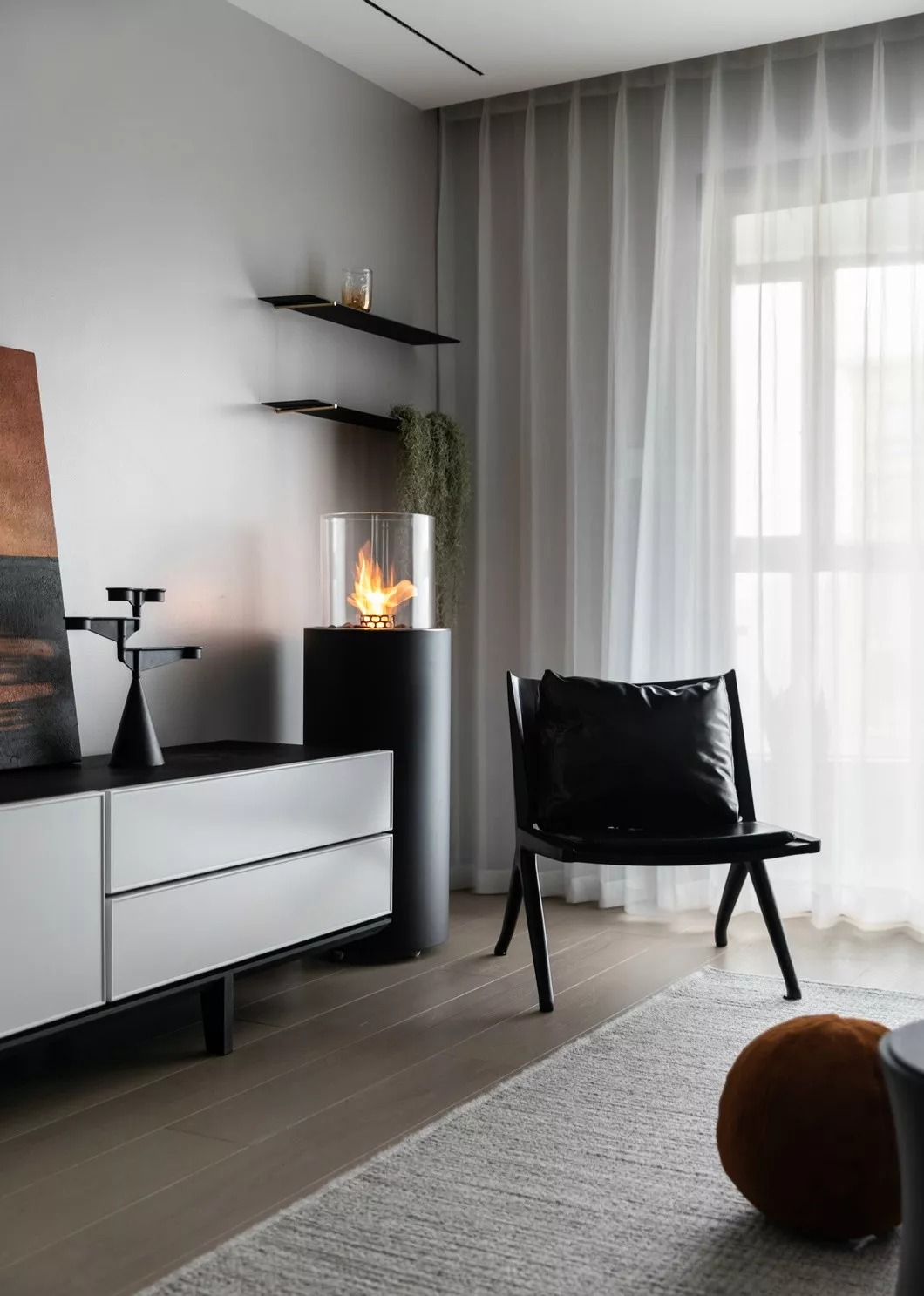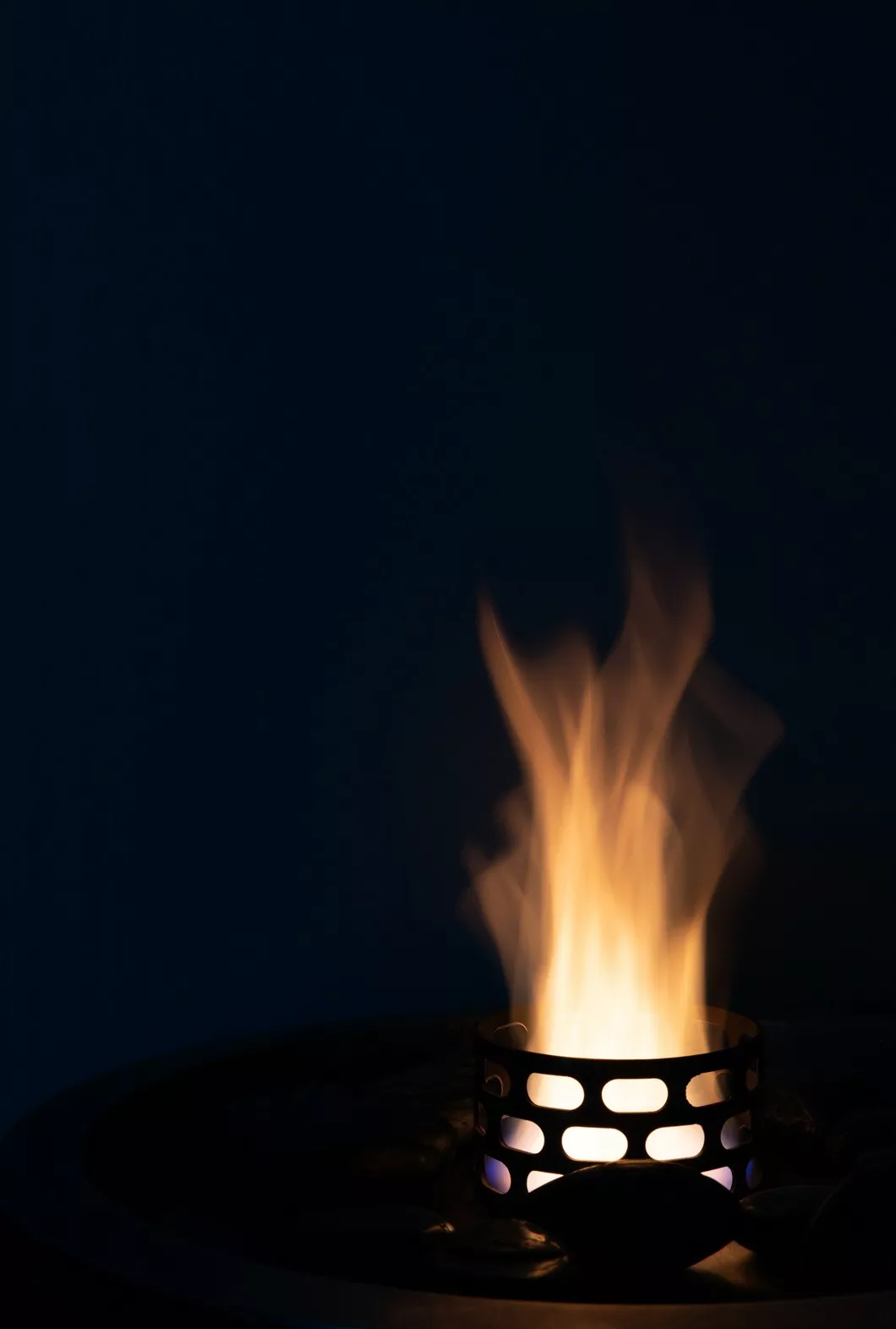 The restaurant does not have a regular division, but the designer uses a circular ceiling to echo the round table and surround the dining venue.The sleek shape of the sideboard has a storage function, and the dining table and chair that is similar to the main color tone coordinates the aesthetics of the façade.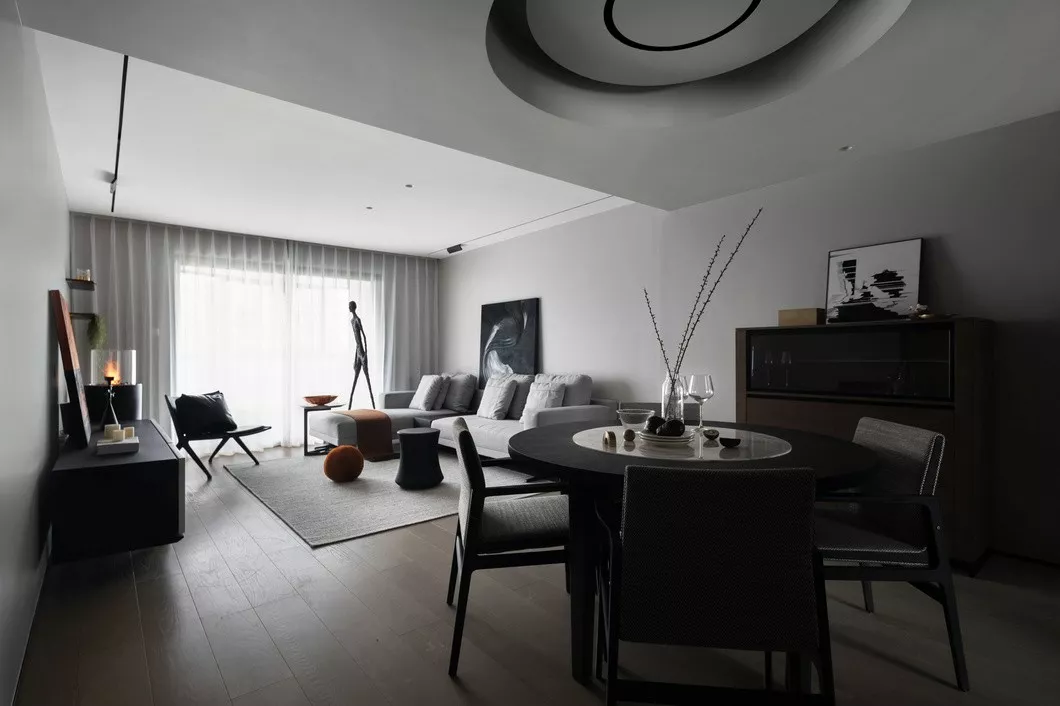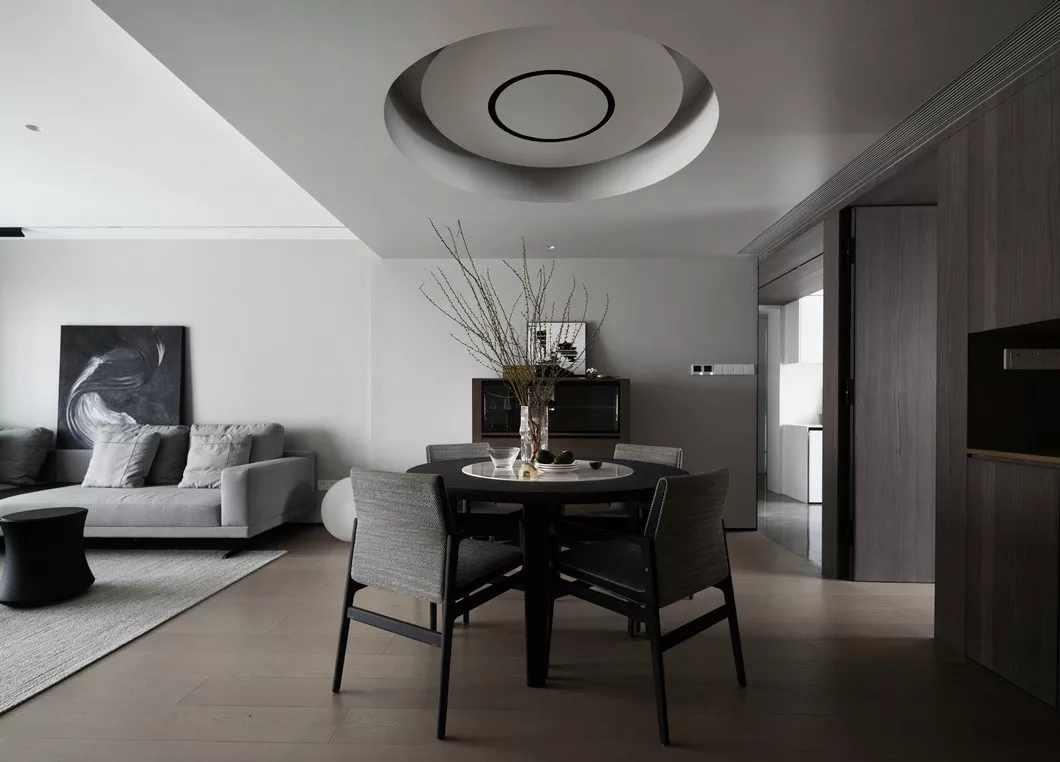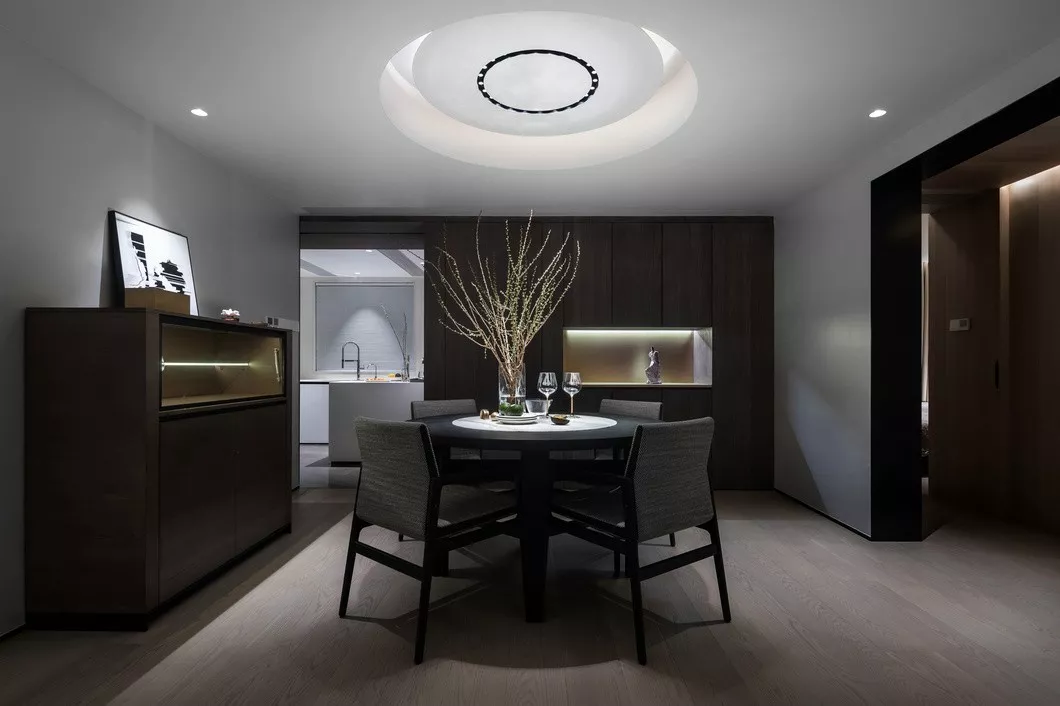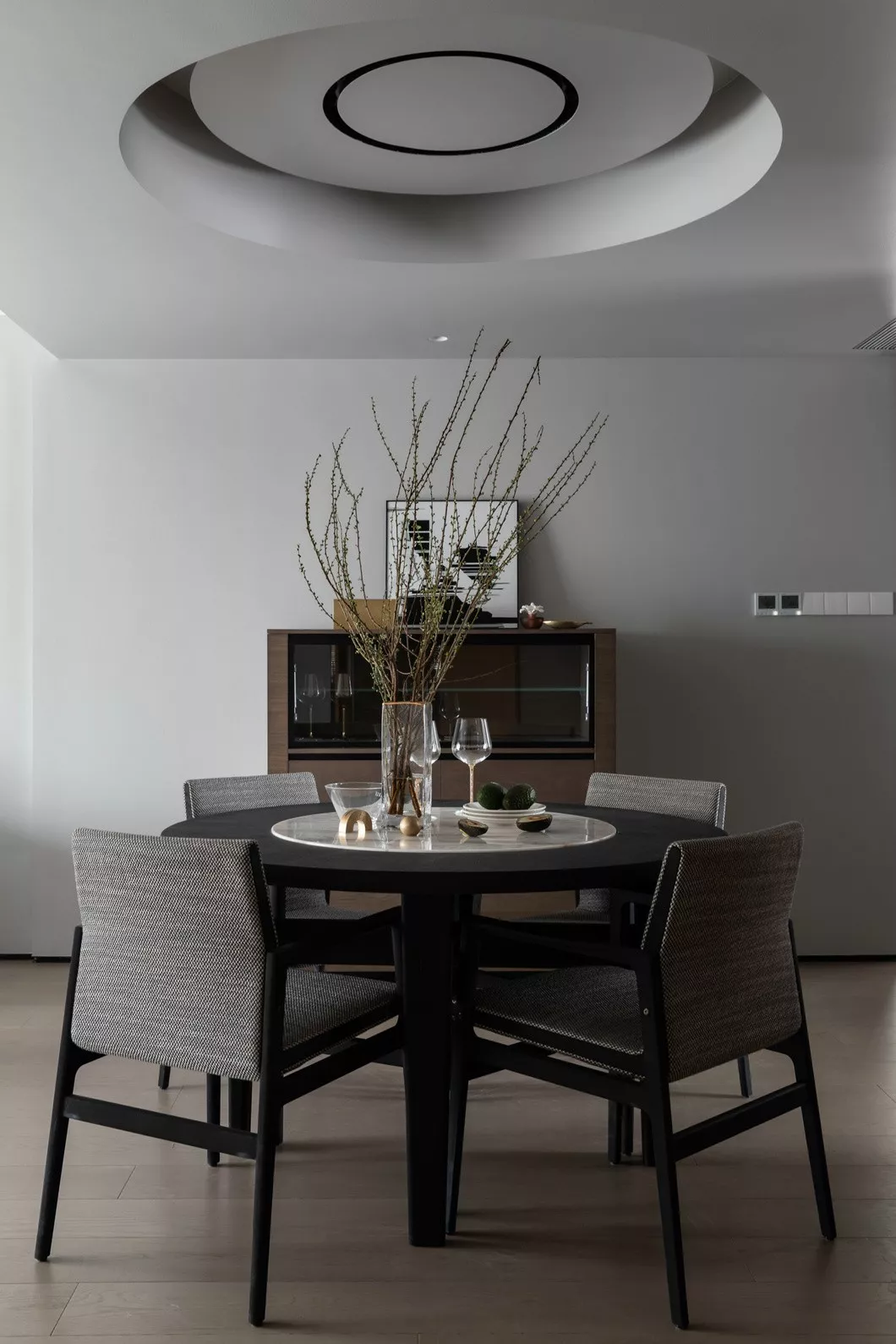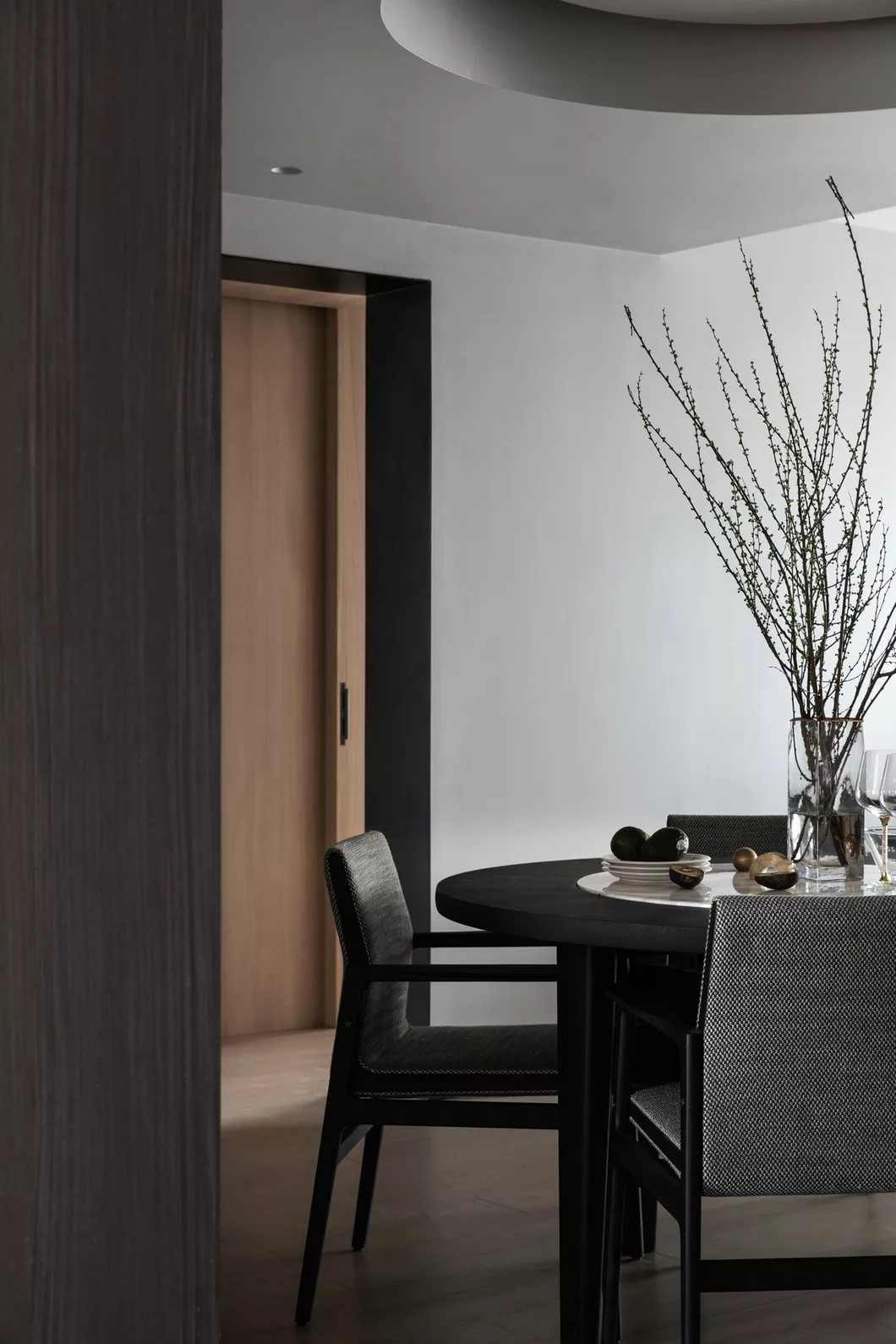 Before entering the space of the two main bedrooms, it passes through a relatively narrow aisle space covered with wood. The lighting of the aisles uses foot lights and diffuse lights to remind the public through changes in materials, lighting and spatial scales. The area enters a private area, while the soft lighting and the warmth of the wood make the mood feel calm and peaceful.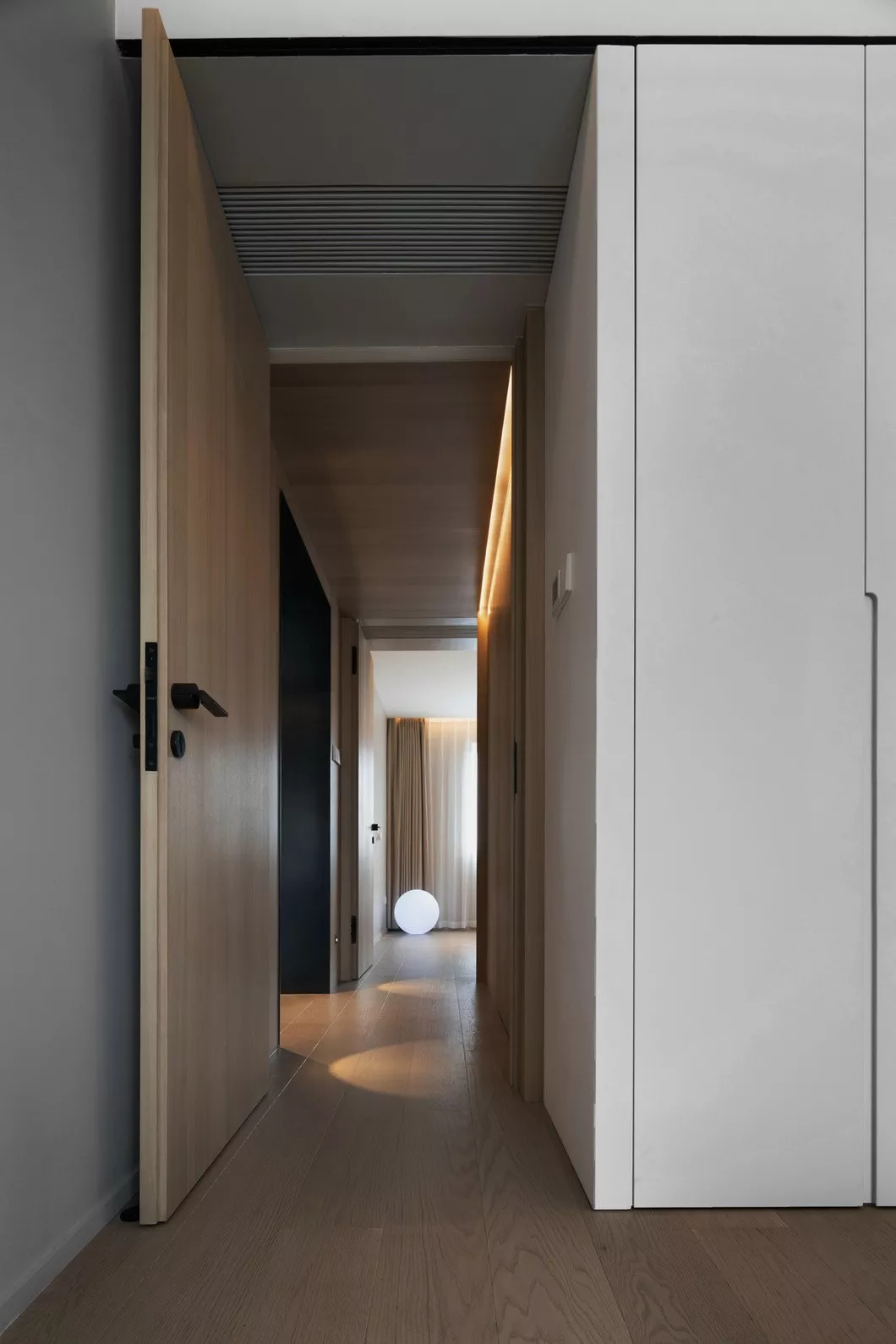 Minimize the decor in the bedroom. Most of the light sources in the lighting are hidden diffuse light sources, allowing the eyes and mind to rest and relax to sleep better.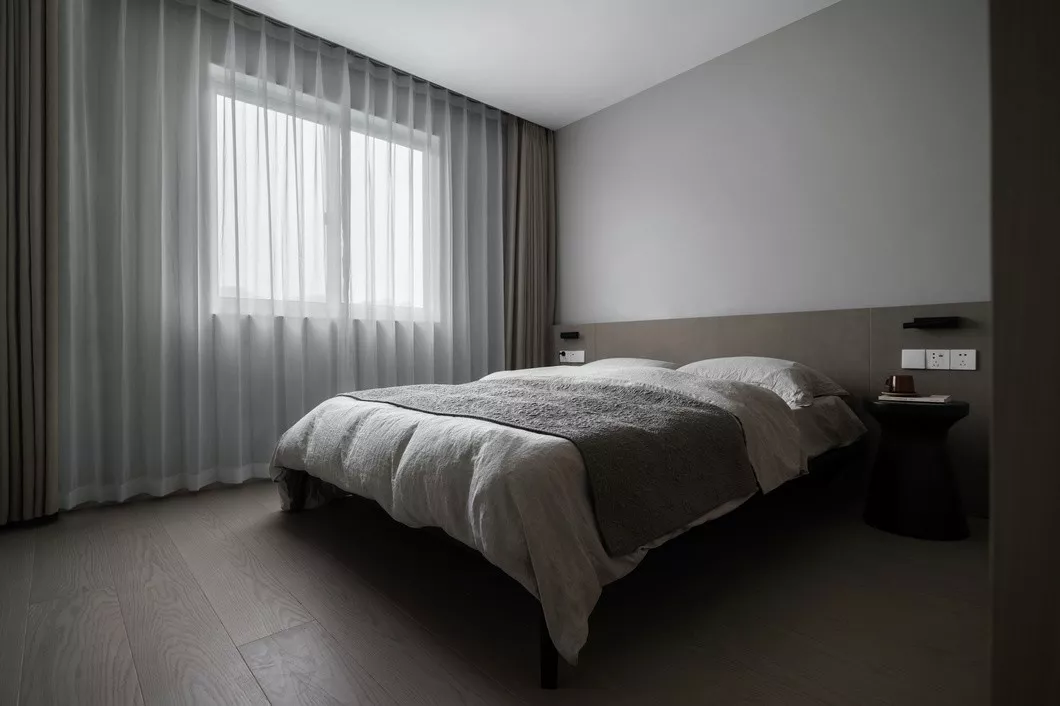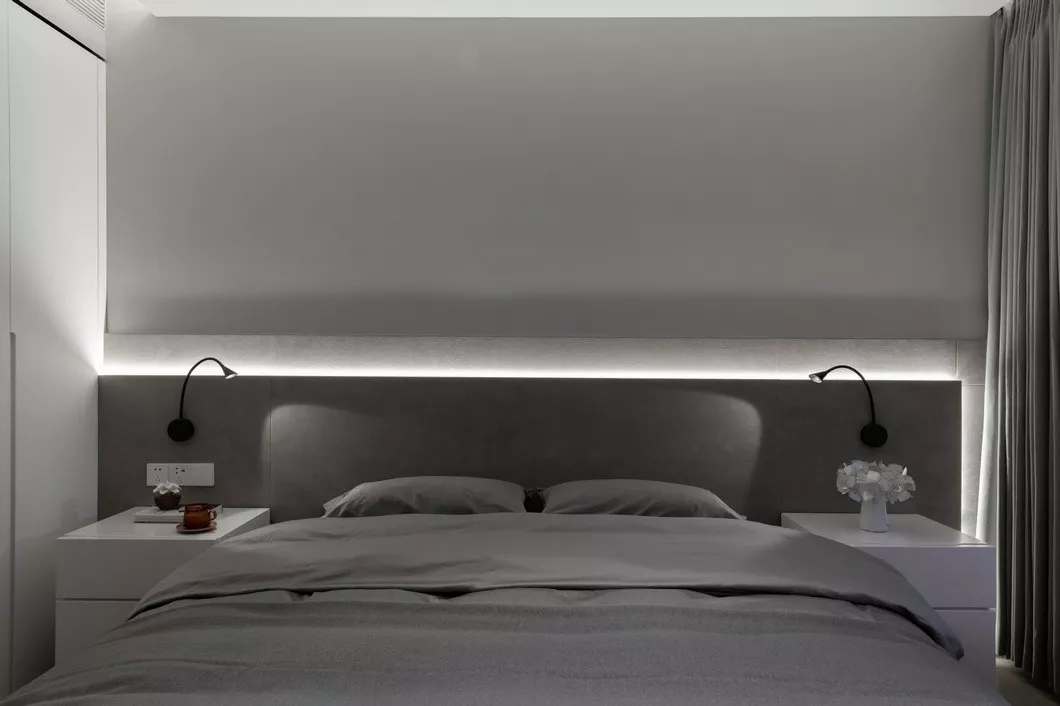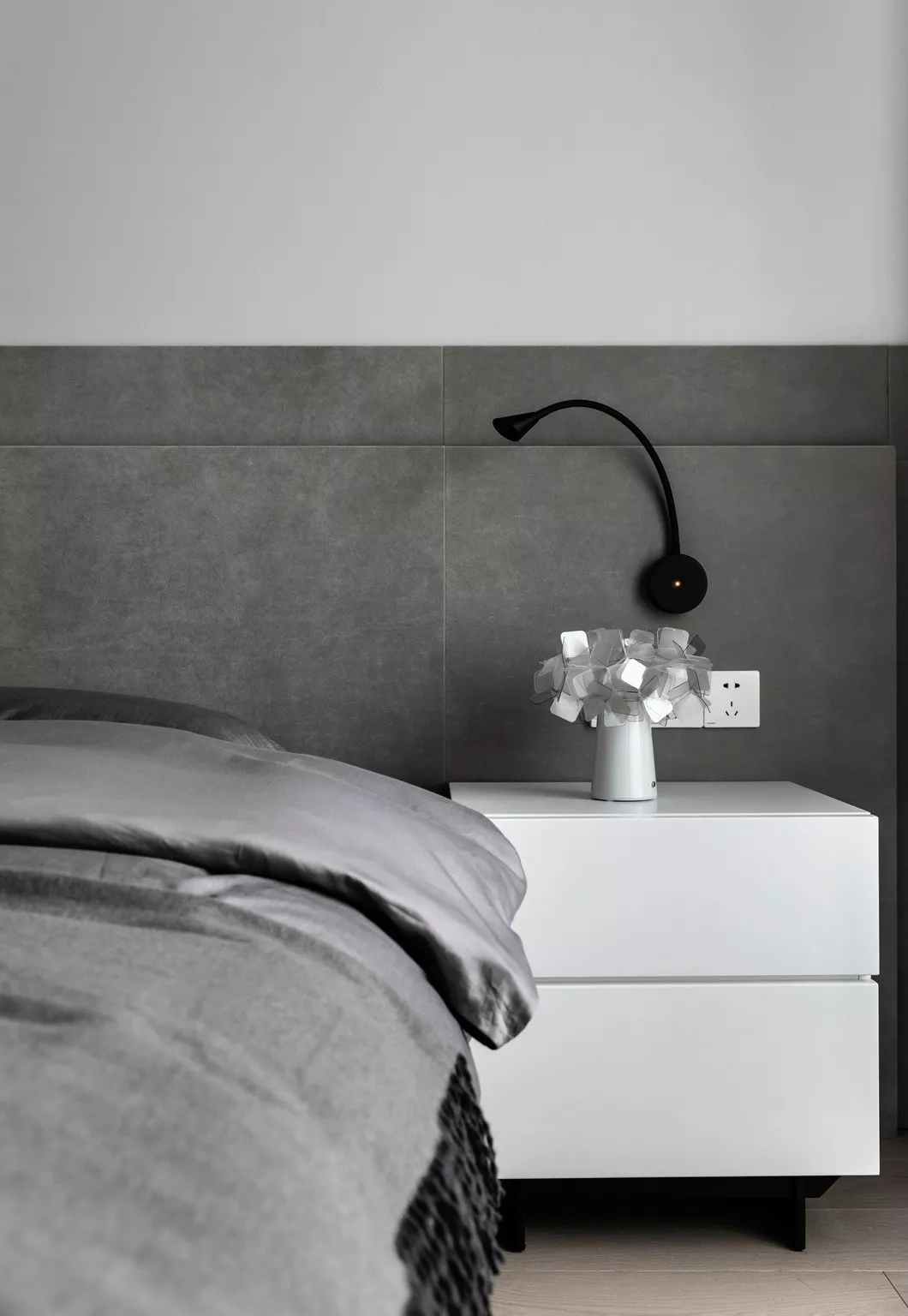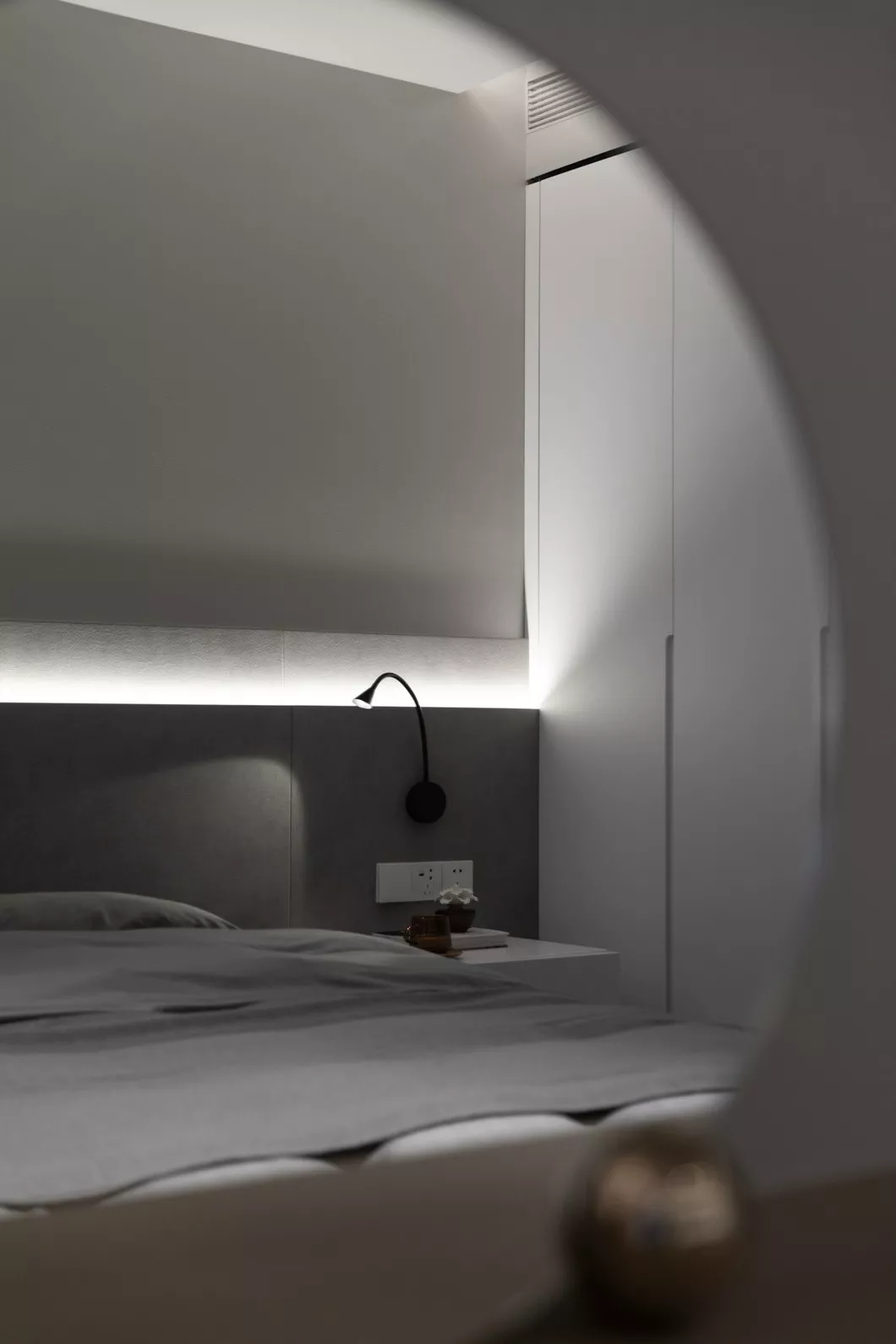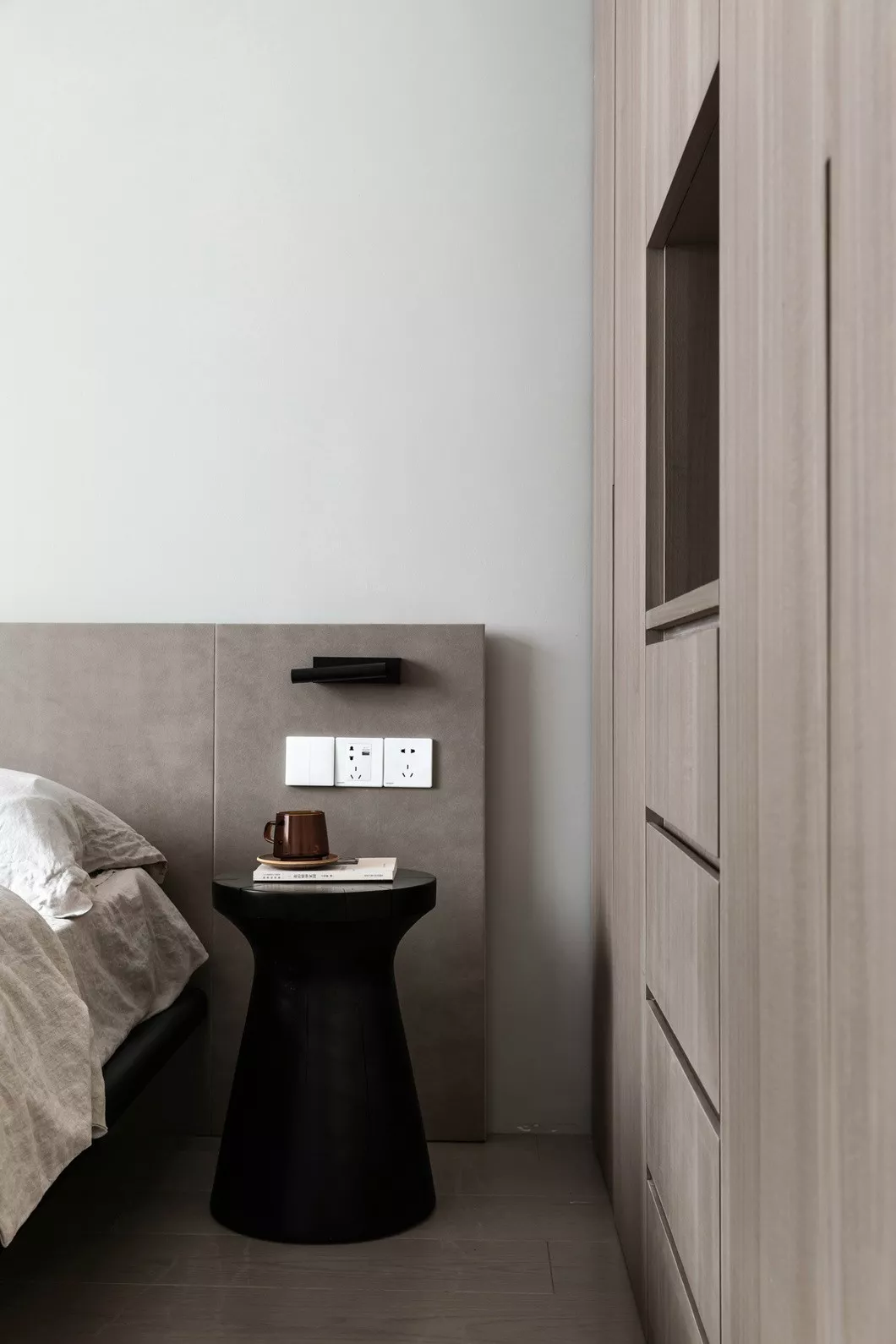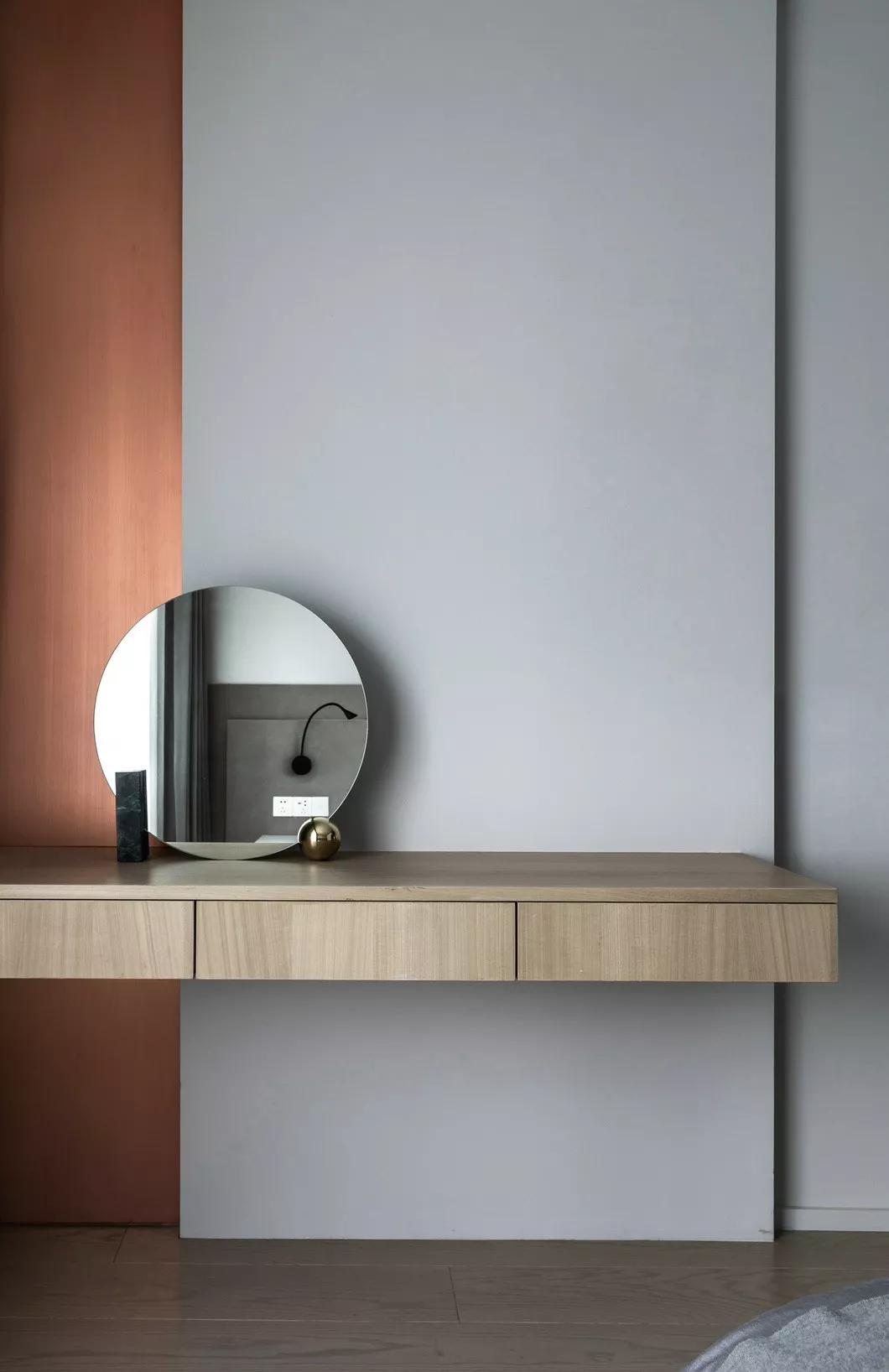 In a sunny afternoon, unload the anxiety and fast pace of urban life, see the sun and the green plants, feel the vitality of nature; a book, a cup of tea, experience the comfort of everyday life. This is also the original design of the designer, to create a warm home for the owners.